The Lounge-Bar
Set inside Hotel Altéora Futuroscope, in the heart of the site, the Lounge Bar and the head mixologist, Nicolas is always at the ready to shake up a stylish cocktail. Time to kick back and relax!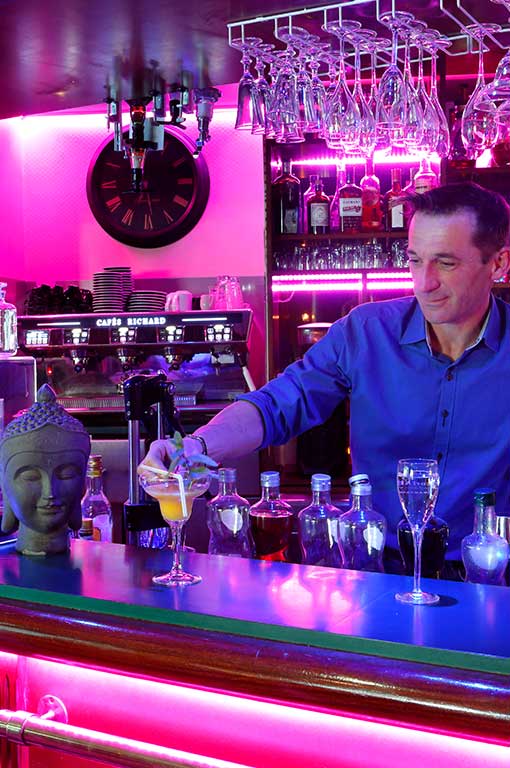 Sock up the chilled vibe in our cocktail bar at Futuroscope with a hot drink, aperitif, cocktail or glass of wine.
Nicolas, our head barman will welcome you with a classic cocktail or mocktail, or may even mix things up with his very own creation!
WiFi is available free of charge.
Opening hours:
6pm to 11pm during school holidays
7pm to 11pm outside of school holidays
All you need to know
about the Lounge Bar
Facilities
Parking;
5 charging points for electric vehicles;
Accessible for people with reduced mobility;
Free WiFi;
Newspapers;
Seasonal terrace;
Lounge Bar;
Air conditioning and heating.
Payment methods
Debit card;
Maestro;
Visa;
Eurocard/Mastercard;
Cash (Euros);
Restaurant vouchers;
Holiday vouchers;
Gift voucher (Cadhoc, TirGroupé, Chèque Havas, Cado Chèque).
Cheques are not accepted (Article L112-8 of the Monetary and Tax Code and Article 40 of Decree No. 92456 of 22/05/1992)
Book a table
at Le Bistro restaurant
Booking is required for Rooms 1 and 2 of Le Bistro restaurant. Please book via reception by calling: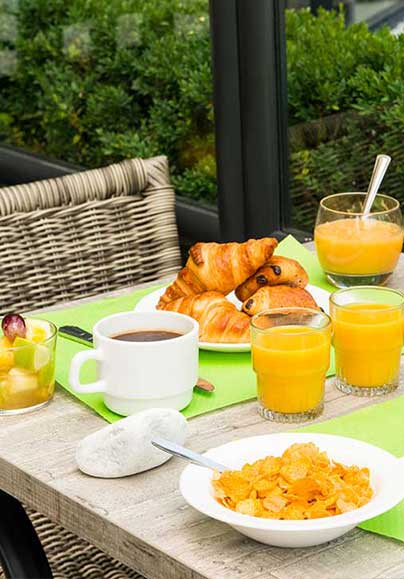 Breakfast
Served between 7am and 10am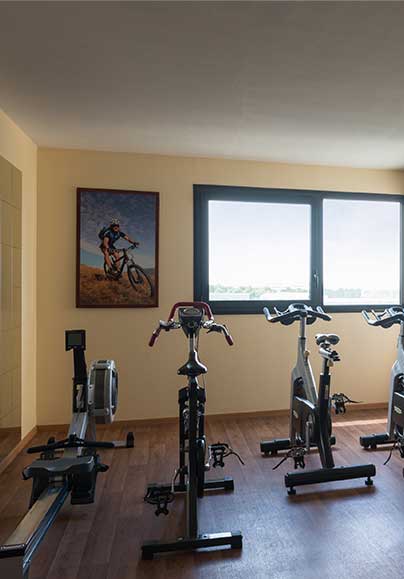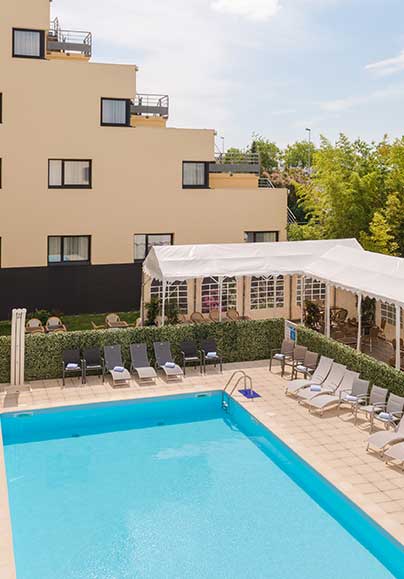 Outdoor swimming pool
Free
Hotel Altéora Futuroscope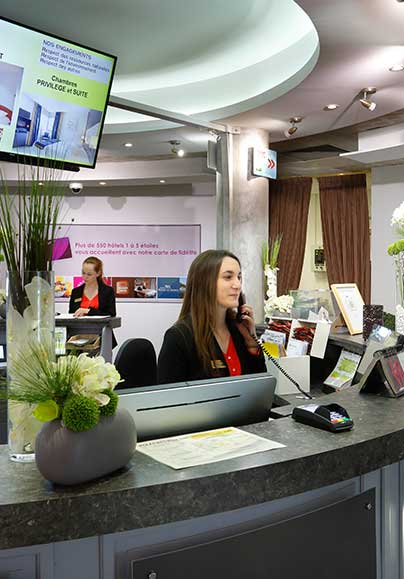 Facilities
Our friendly team is always happy to help
We offer a range of facilities so you can relax, put up your feet, work up a sweat and get on with your work.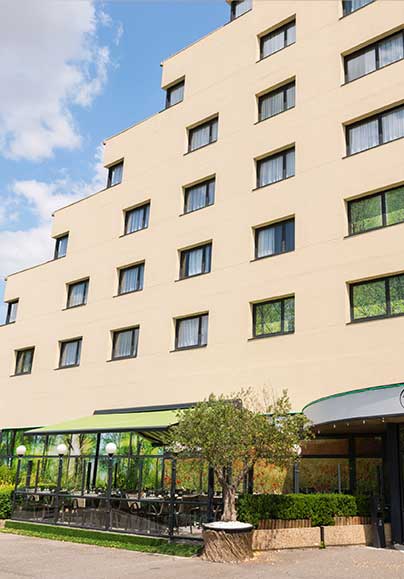 Responsible and sustainable
Certified
A team with many values and a single vision.
Together we can make a difference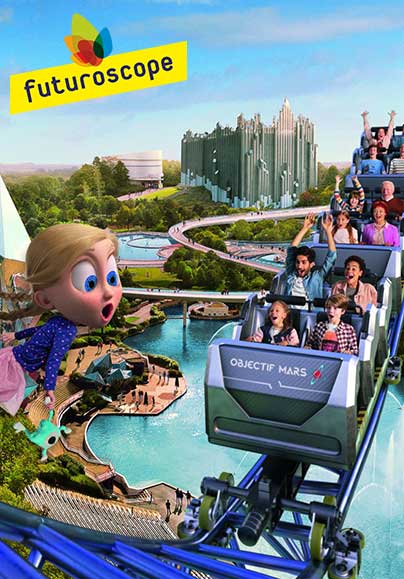 The land of Futuroscope
Vienne 86
Our guide to amusement parks, wildlife and nature parks, cultural sites and sports activities.